HOME >> CASE STUDIES >> HISTORIC BUILDING RENOVATION
Historic Building Renovation
This historic Asheboro, NC, hosiery manufacturing building was being renovated into a boutique bakery and café. The owner wanted to improve the comfort in the space while reducing energy costs. The renovation was subject to strict guidlines for historic preservation.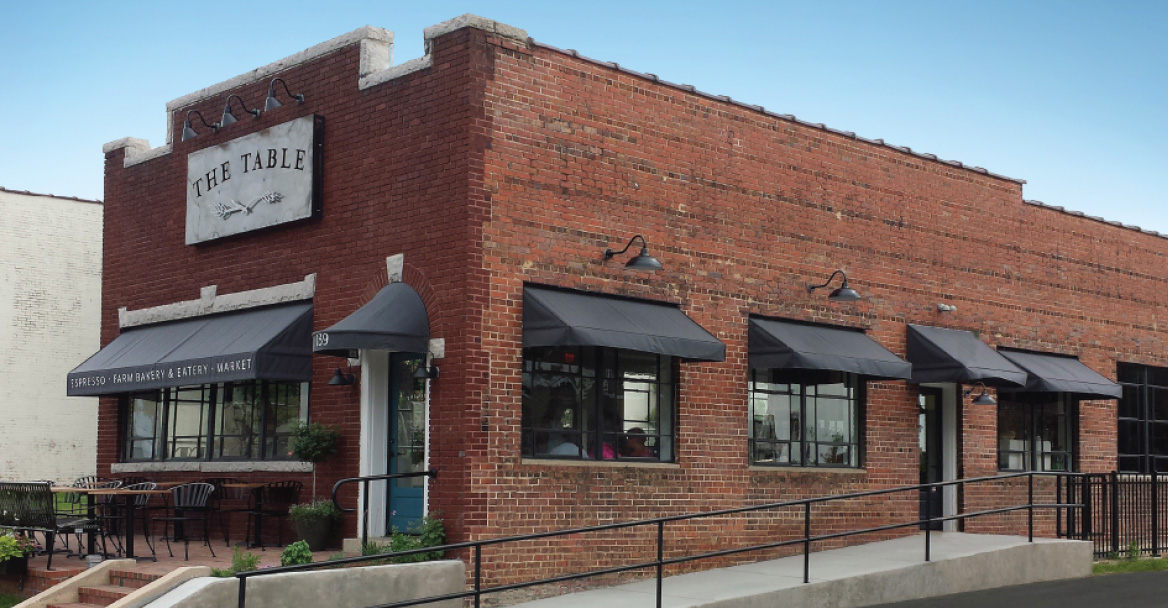 We needed to figure out how to install our ENRG Blanket™ solution where the walls, ceilings, and floors were off-limits in terms of modifying the original look of the space due to the strict preservation guidelines.
The building's roof had to be replaced during the renovation so we worked with one of the nation's largest suppliers of foam board to engineer a sandwiched roof design allowing the design to incorporate the ENRG Blanket™.
This creative design solution reduced the heat gain and loss and decreased the heating and cooling loads for the business. The entire facility, including the kitchen, is comfortable and the historical society were elated that the building retained its original character and charm.